Book online - full day tour
Marseille's hidden coastal secrets, tiny fishing ports and visit to Le Panier, the cities old town and port & the cathédrale Notre Dame de la Garde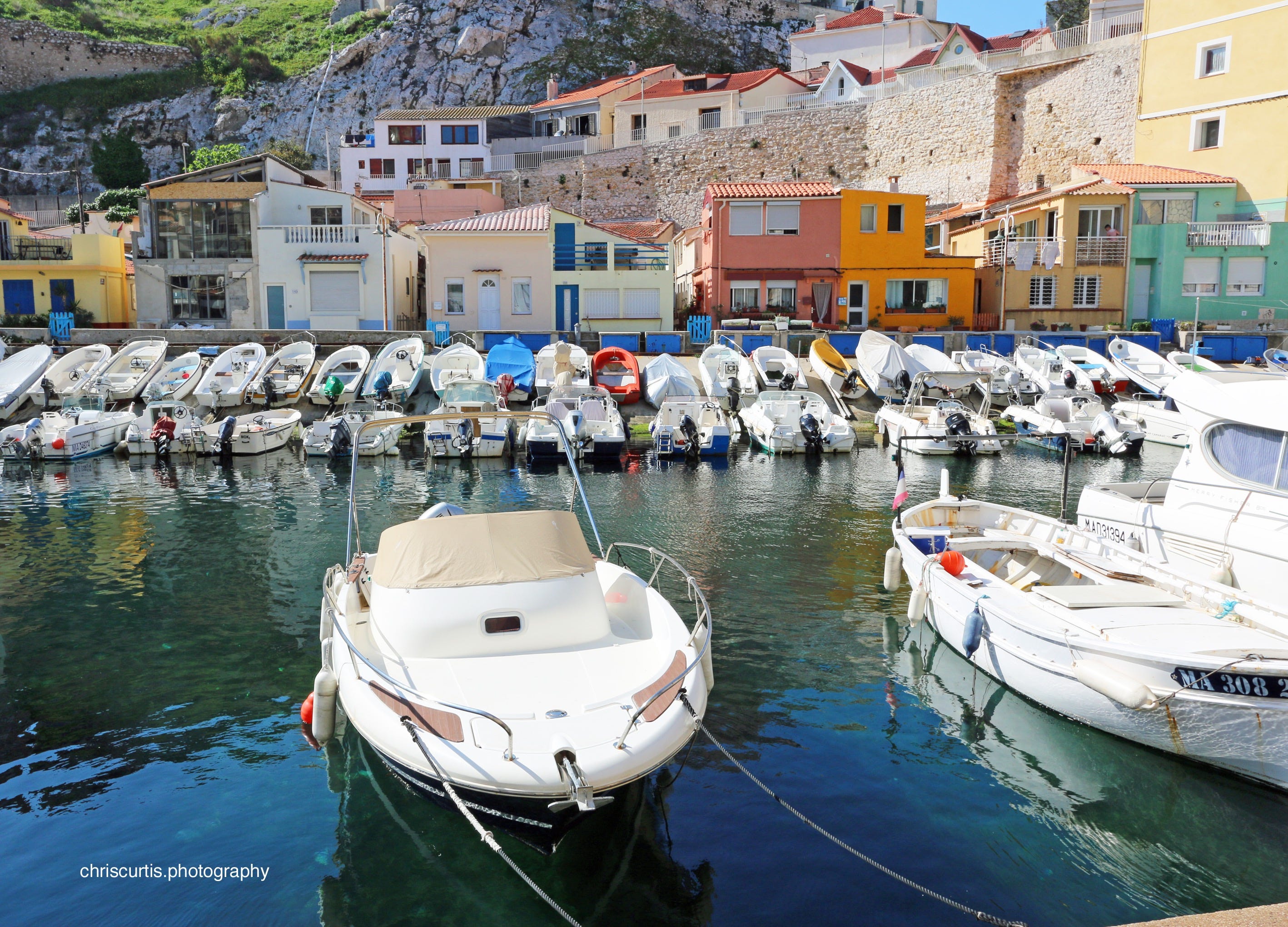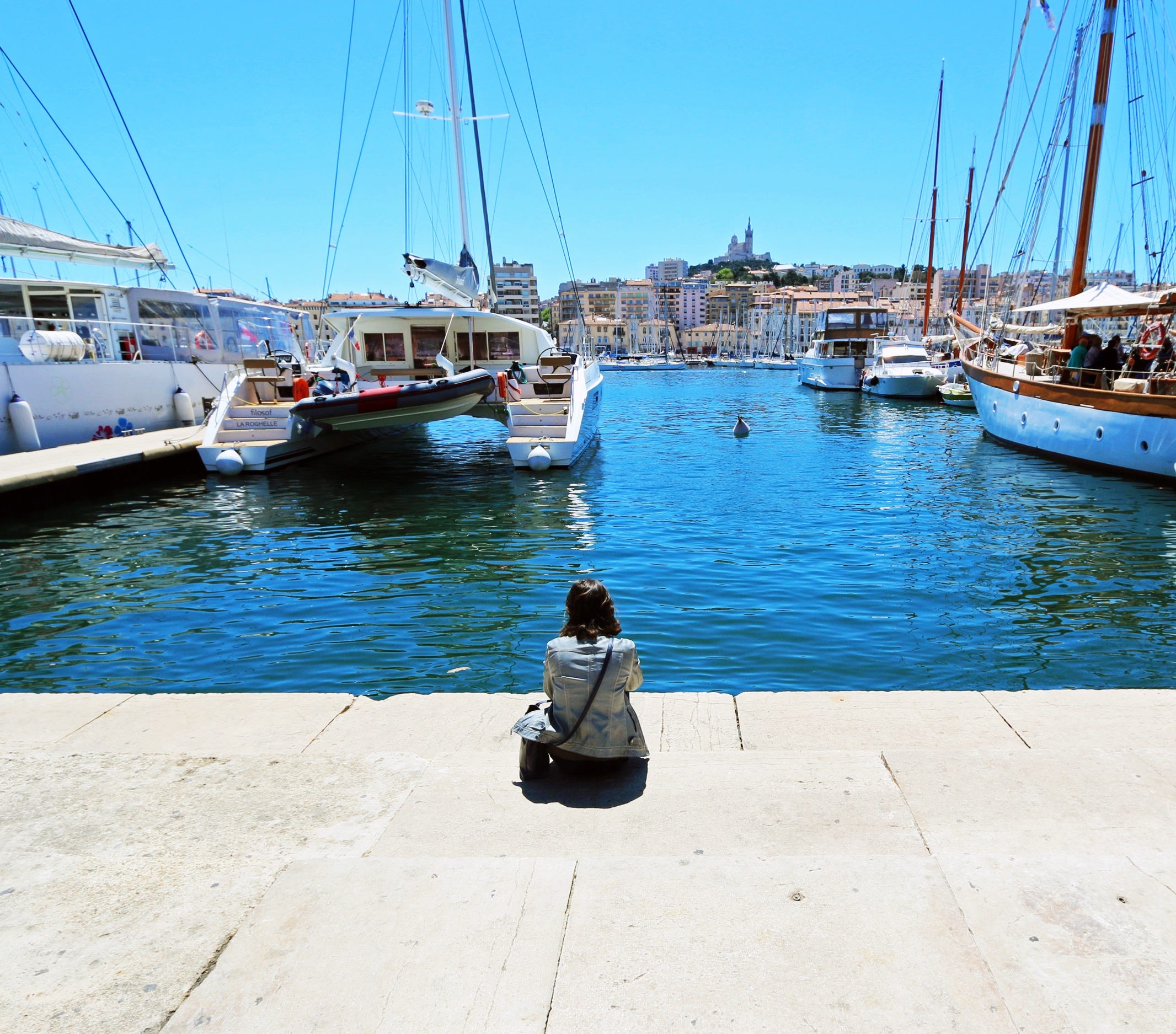 Tour summary
Discovery tour of the bay of Marseille, from the 2,600 year old town of Le Panier, Old Port to tiny fishing villages scattered along the coast - Vallons des Auffes, Pointe Rouge, Saména, Les Goudes and Callelongue, at the limit of the city. Along the way stop to visit a few of the fishing villages, some haven't changed in appearance for decades. These tiny ports make you feel you've travelled far, but you're still in the city of Marseille. Most famous of all - Les Vallons des Auffes, today an integral part of the city, created by Italien immigrants in the 17th century who made rope for boats & Les Goudes, a tiny fishing port at the extremity of the bay. Beyond Cape Croisette, Callelongue at the start of the Calanques national park. Lots of opportunity to explore along the way - our final stop with spectacular views a visit to Notre Dame de la Garde the cities principle cathédrale, spectacular views over the city & bay of Marseille.
Tour itinerary & highlights
On arrival at the MuCEM adjacent the old port, we begin an hour and a half's exploration of the old town - Le Panier. Walking from the new museum and Les Voûtes passing the Cathédrale St Marie Majeur into the small narrow streets of Le Panier. Rue du Panier, the oldest street in the city, 17th century la Vielle Charité & Hôtel Dieu, the old port area & the gardens of Fort St Jean.

Drive the coast road to Vallons des Auffes direction the beaches of Pointe Rouge. Travel the coast road next to the sea to Saména & Les Goudes a stop to visit the village, Cap Croisette, windswept peninsular at the end of the bay to Callelongue final tiny port before the national park.

Next drive inland Marseille to drop down to the picturesque Calanque de Sormiou in the Calanques park. On return to Marseille, visit the viewing point at Basilique Notre Dame de la Garde, the cities principle Cathédrale with views over the bay and the city.
Language: English or French
Tour duration & schedule
We spend an hour to an hour and a half exploring the old town of Marseille followed by two and a half hours driving & exploring the coast and tiny fishing ports to Callelongue. Total time for the tour based on journey times, assuming we start in Marseille is 7 hours. The overall time includes an allowance of +-30 minutes due to variances in traffic conditions on the return to Marseille. There is a scheduled break for a lunch along the way and happy to propose options for your visit. (Les Goudes is a good option for lunch both snack or full lunch)
What's included
Pick-up & drop-off at either the Cruise Terminal in Marseille or your hotel in Marseille. (Aix-en-Provence by arrangement) If your staying outside Marseille, we can coordinate a pick-up from your address or from Gare St Charles, the mainline train station. (There may be a suppliment payable) Travel to all of the sites and destinations proposed with dedicated guide/driver & return to your hotel, address or the cruise terminal. (Lunch & refreshments extra)
Book Online
Check availability and reserve this tour Online