Book online - full day tour
Mont Ventoux iconic Provençal mountain top & the medieval village of Vaison la Romaine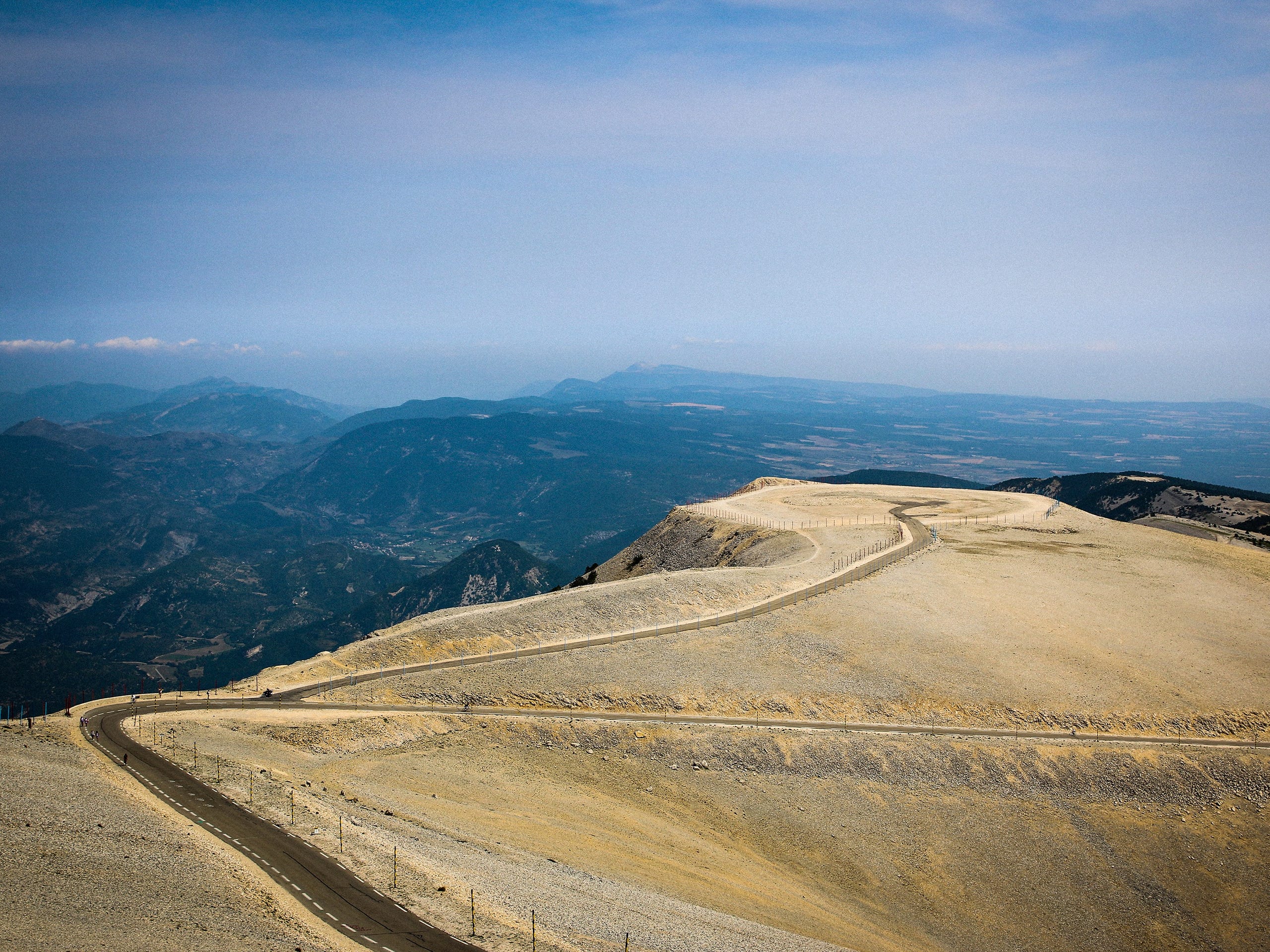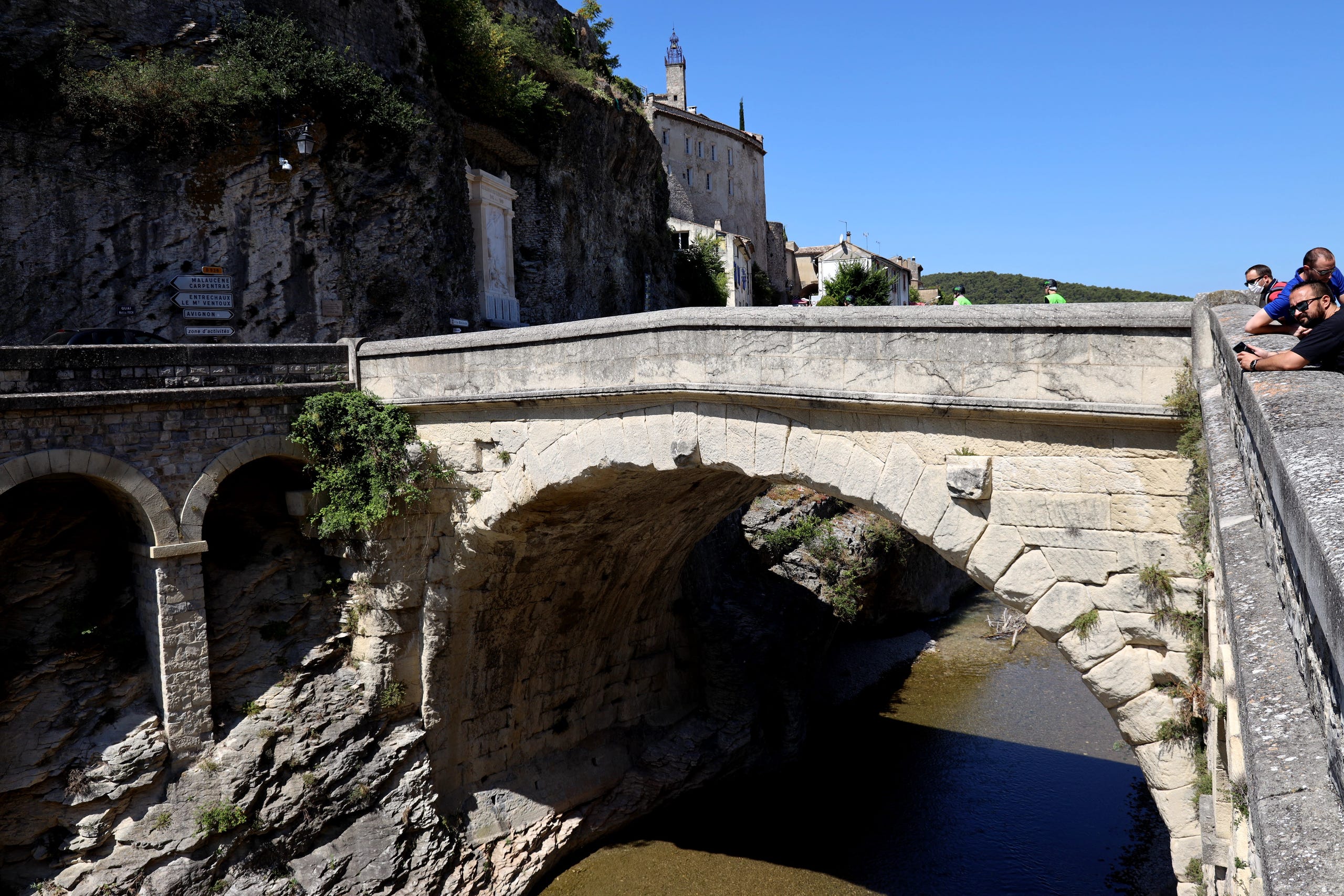 Tour summary
The Mont Ventoux known locally as the giant of Provence", which at 1912 meters high dominates the landscape. At the foot, the plains & vineyards of the Cotes du Ventoux, the Valley de Sault its lavender fields & the Toulourenc valley with perched hilltop villages & the Roman & Medeaval town of Vaison la Romaine. Starting at the peak of the mountain before we descend into the valley to discover tiny villages and rolling Provençal countryside.

Vaison la Romaine is set between the Rhone Valley & Mont Ventoux, situated at the foot of the Dentelles de Montmirail, in a hilly countryside perfumed by vines and olive trees. Under the old Roman bridge flows the Ouvèze that divides the town in two parts On one side the medieval town clings to the hillside & surrounds the ruins of the 12th century castle. The panoramic view from the summit, a stroll along the narrow winding lanes, the church, the old richly ornate doors, squares adorned with cool fountains, houses built on the side of the cliff.
Tour itinerary
Depending on where we start the tour, the route is adapted. In the morning, we head in the direction of Mont Ventoux, the tallest mountain in the region and a symbol of Provence. The route takes us through numerous tiny Provençal villages, before we start the climb up to the summit. At the beginning dark forests that give way to a bleak lunar landscape. Ventoux is famous for its association with the Tour de France. Time to stop at the top and enjoy the 360 degree views before we begin the drive down towards the Roman and medieval village of Vaison la Romaine. Here you have time to stop for lunch before we take you on a guided tour through the village and up to the summit of the castle ruins on the hillside.

Vaison is full of tiny cobble stone streets, old architecture and a sublime village church that sits perched on the rock. It contains some beautiful stained glass. The village is one of the jewels in the crown of villages in the Vaucluse - one visit and you'll want to stay.
Language: English or French
Tour duration
The total duration of the tour is 8 hours, assuming pick-up in Aix-en-Provence, Marseille or Avignon. The order for the tour is flexible enough to take into account the starting point changing depending on your location. There is a scheduled break for lunch, price not included.
What's included
Pick-up & drop-off at either the Cruise Terminal in Marseille or your hotel in Aix-en-Provence, Marseille or Avignon. If your staying elsewhere we can coordinate a pick-up from your address. (There may be a suppliment payable)

Travel to all of the sites and destinations proposed with dedicated guide/driver & return to your hotel, address or the cruise terminal. Refreshments, snacks & lunch is an additional cost.


Book Online
Check availability and reserve this tour