Book online - full day tour
Marseille to Cassis pebbly beaches, calanques, limestone cliffs and driving the spectacular scenic Route des Crêtes along the clifftops to Cap Canaille and Cassis Appellation white wines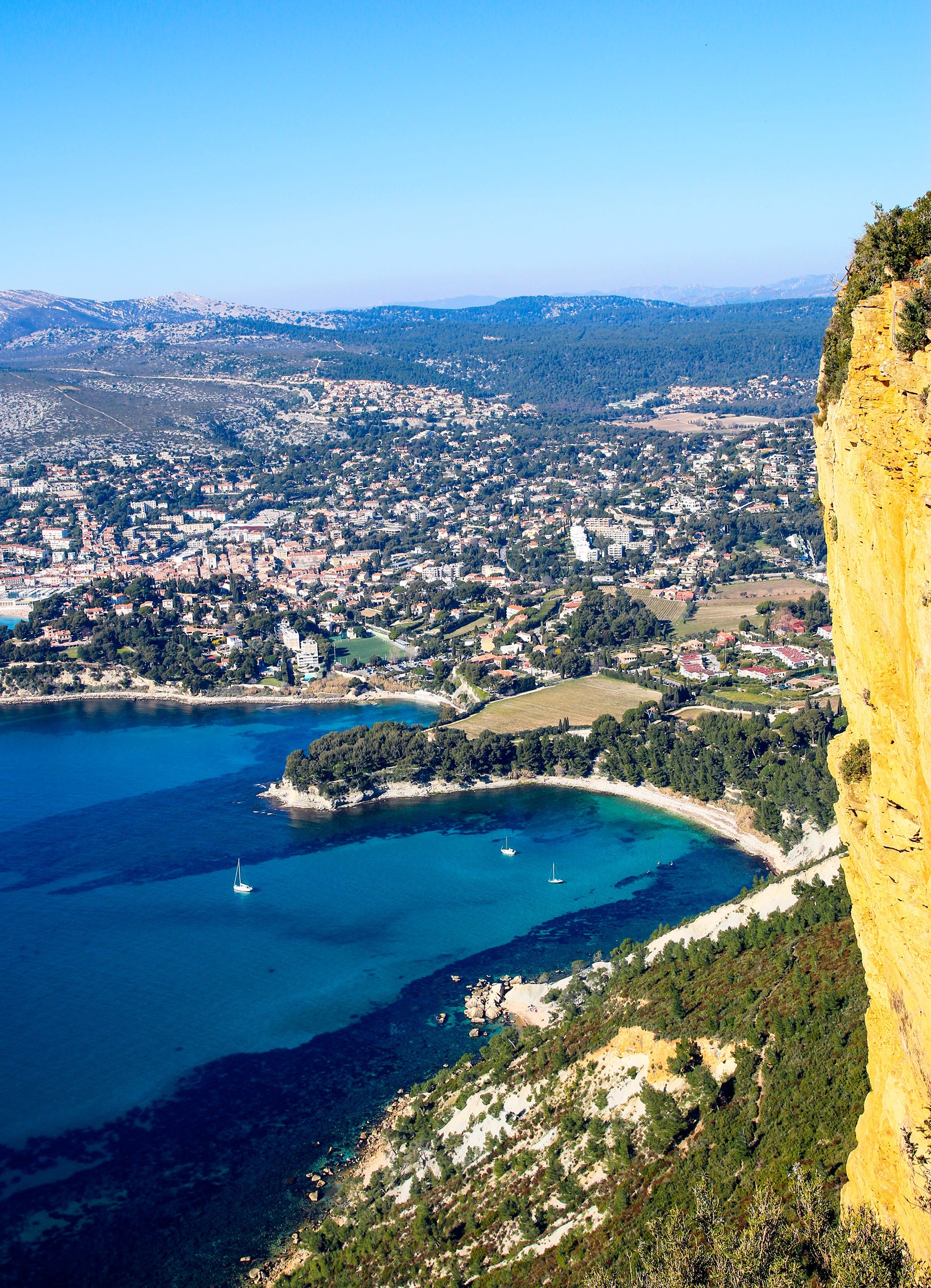 Tour summary
Cassis discovery - the magic begins to works its wonders when we leave Marseille climbing up over the steep hillsides & tiny roads taking us to the picturesque fishing village of Cassis. The road bends its way between vineyards & pine woods. The charm of Cassis shows itself as you explore little alleyways & squares edged with colourful fishermen's houses. Cassis marks everyone's mind as they discover the harbour for the first time, the boats & welcoming café terraces. The drive between Marseille and Cassis is a spectacular one. Following the clifftop road - Route des Crêtes to Cap Canaille, towering cliffs reach a height of 394 meters. This winding road connects La Ciotat to Cassis, offering spectacular views and an exceptional panorama over La Ciotat's bay & Ile Verte beyond. Ahead, the vast massif of the Calanques towers over the sea. On the return a visit to a local winemaker to experience some of the wines of this small exceptional appellation.
Tour itinerary & highlights
We will arrive to collect you from your hotel or guest house. (If you are staying in a rented apartment or villa, we can arrange that too) We will also be at the Cruise Ship terminal in Marseille if you're arriving by ship.

We leave by car driving along the coast road of the bay of Marseille, then inland towards Cassis up & over the winding cliff top road through the Calanques national park to the fishing village of Cassis. On arrival in Cassis, a guided visit of the village, beach & port. There is time in the schedule for you to take a short boat trip or break for lunch at leisure before continuing the tour.

Next driving the spectacular cliff top drive of the Route de Crêtes towards La Ciotat before returning to Marseille.
Language: English or French
Tour duration & schedule
The drive from Marseille along the coast follows the Callanques road to Cassis. A leisurely hour and a half's drive allowing time to stop enroute. Cassis a relaxed visit to the village. Time for lunch and/or a boat trip before driving the Route de Crêtes direction of La Ciotat before returning to Cassis. The total duration of the tour is 7 hours to and from Marseille.
What's included
Pick-up & drop-off at either the Cruise Terminal in Marseille or your hotel in Marseille. (Aix-en-Provence by arrangement) If your staying outside Marseille, we can coordinate a pick-up from your address or from Gare St Charles, the mainline train station. Travel to all of the sites and destinations proposed with dedicated guide/driver & return to your hotel, address or the cruise terminal. (Lunch & boat trip extra) Vineyard visit and tasting included.
Book Online
Check availability and reserve this tour Online