Book online - full day tour
Medieval villages of Les Baux de Provence, Carrières de Lumière, the Alpilles and St Rémy de Provence & Vallon des Glauges winery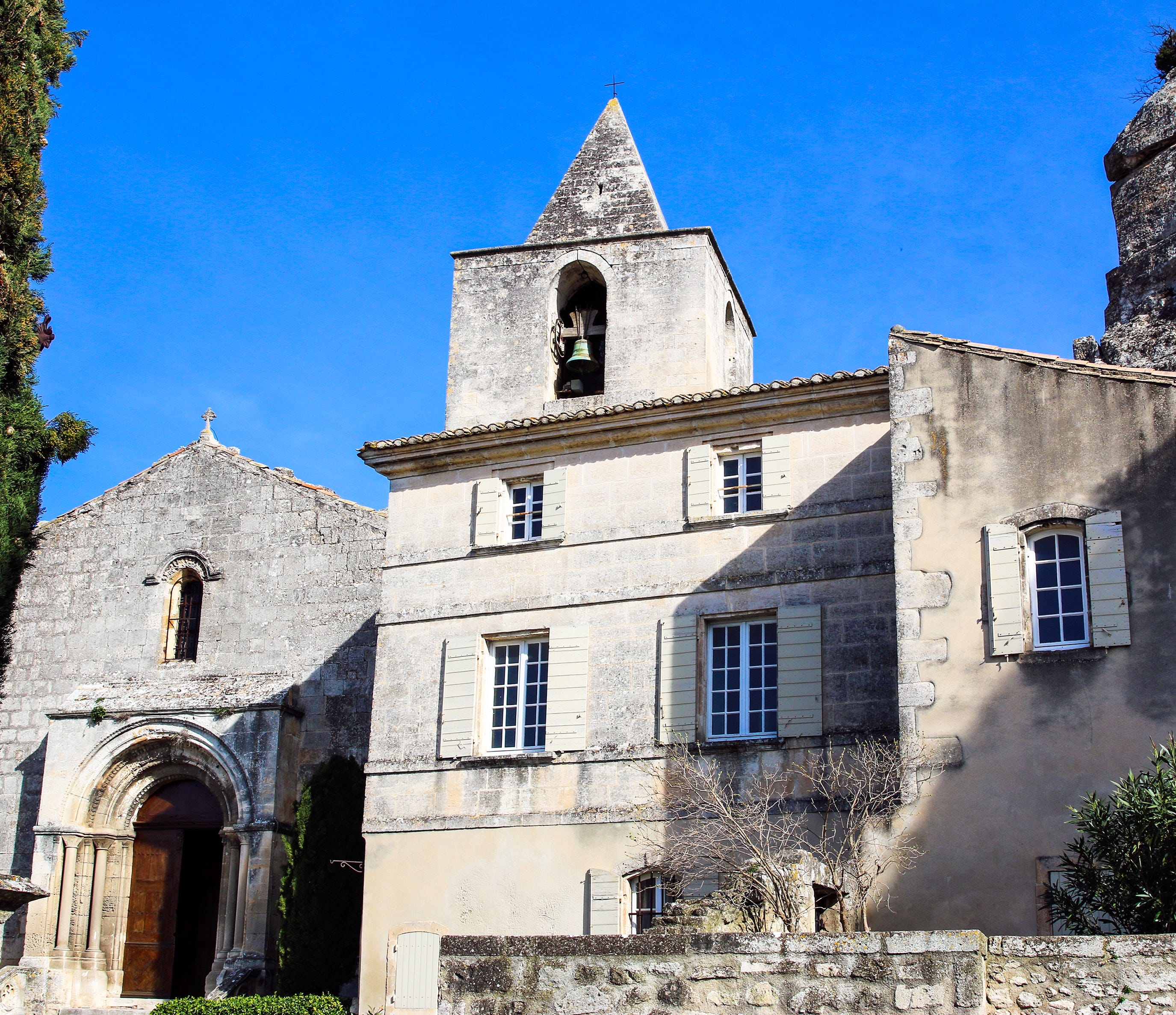 Tour summary
Les Baux de Provence clings precariously to an ancient rocky cliff. A fortified hilltop village one of the most visited in Provence & easy to understand its popularity, narrow cobbled streets, ancient houses run up to a ruined castle. Where the Baux family ruled from the 9th century 'til 1426 when it was integrated into Provence, subsequently became part of France in 1481. Later the people revolted against integration & Louis XI responded by dismantling the château. Our visit explores the village & château. Next to Carrières de Lumières, one time 19th century quarry Les Grand Fonds. In the 1960s it found a new function thanks to the visionary genius of Jean Cocteau. Culturespaces created AMIEX® - Art, Music Immersive Experience. Each year it exhibits works from famous painters spanning 7,000 m² of the Carrières. A visual & musical production retracing the intense life of each artist. Visit Saint Rémy de Provence, sophisticated Alpilles village, ancient streets lined with old houses, built on one of the oldest archeological sites in Europe. To end the day, a relaxing wine tour of Vallon des Glauges, enjoy the views onto the Alpilles mountains, relax after a busy day tasting the delicious Coteaux d'Aix-en-Provence wines produced by Domaine Oddo.
Tour itinerary & highlights
We will arrive to collect you from your hotel or guest house. (If you are staying in a rented apartment or villa, we can arrange that too) We can be at the Cruise Ship terminal in Marseille if you're arriving by ship. We can collect you from Aix-en-Provence or Marseille.

We leave by car first to the village of Les Baux de Provence, with an informal visit to the Castle after a short walking tour of the small village with time for morning coffee/refreshments at leisure. Next we travel the short distance to Carrières de Lumières and visit the exhibition, which will be one of the highlights of the day.
Afterwards, short drive through the countryside & vineyards to St Rémy de Provence where we explore the village which includes a visit to the impressive Hôtel de Sade, a Renaissance hôtel particulier built in 1513 by Balthazar de Sade. There are many museums, galleries and shops - you have leisure time here to enjoy, maybe do a little souvenir shopping. We return driving the hillsides of the Alpilles to visit a local Provence winery before returning to Aix-en-Provence or Marseille.
Language: English or French
Tour duration & schedule
The total duration of the tour is 8 hours, assuming pick-up in Aix-en-Provence, Avignon or Marseille. The order for the tour is flexible enough to take into account the starting point changing depending on your location. There is a scheduled lunch break, at leisure, not included.
What's included
Pick-up & drop-off at either the Cruise Terminal in Marseille or your hotel in Aix-en-Provence, Avignon or Marseille. If your staying elsewhere we can coordinate a pick-up from your address. (There may be a suppliment payable) We can also collect you from the TGV station (high speed train) at Aix-en-Provence or Avignon.

Travel to all of the sites and destinations proposed including travel on to St Rémy de Provence and return with dedicated guide/driver and return to your hotel, address or the cruise terminal. Visit to the winery with tasting of wines & visit to the cave. You can choose which historic sites to visit when you reserve your tour. Refreshments, snacks & lunch is extra.



Book Online
Check availability and reserve this tour Online